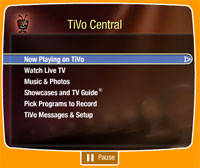 TiVo has announced that it plans to offer the first TV-based advertising "search solution" early next year.
Starting in Spring 2006, TiVo's new television search capabilities will, apparently, "enhance the TV viewing experience" by delivering targeted advertising to subscribers interested in viewing particular advertising categories.
Hotshot media and advertising agencies like Interpublic Media, OMD, Starcom Mediavest Group, The Richards Group and Comcast Spotlight have teamed up with TiVo to develop the product and help determine relevant categories of interest (cars, travel, telecommunications, and consumer packaged goods etc) as well as work out pricing models.
TiVo claim their new technology will allow companies to shunt on-demand, consumer targeted TV advertising to viewers without the limitations of traditional television media placement.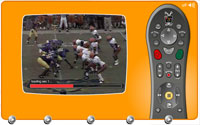 With punters able to search for products by category or associated keywords, TiVo sees big benefits for advertisers (obviously) and punters looking for information on products or services.
The (ahem) "heightened viewer experience" offered by the new service is claimed to deliver "non-intrusive, relevant, interactive advertising, on an opt-in basis."
TiVo subscribers electing to use the search service will be able to retain control over their "viewing experience" by creating a "viewer contributed profile" via the set-top box that will enable them to receive advertisements based on their interests (we wonder if there's a "begone hideous advertisers forever" profile available?)
"TiVo is once again introducing to the TV landscape a new and innovative advertising solution that is intended to deliver an even better viewing experience for subscribers," purred Tom Rogers, President and CEO of TiVo.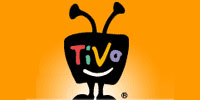 Supping deeply on a morning brew of Buzzword Coffee, Tracey Scheppach, VP, Video Innovations Director at Starcom, enthused "The new TiVo application will provide both a needed platform for consumers to seek out relevant, searchable commercial content and an environment for advertisers to engage highly desirable and motivated consumers…it's the first of its kind in the industry, and a platform that is clearly needed in this challenging advertising marketplace."
The new service follows a successful interactive direct response advertising program on TiVo in August, where subscribers were able to respond to customised "calls to action" in select commercial spots.
Funnily enough, when we're bombarded with advertising, the only "call to action" we get is to turn the ruddy thing off.