The Legacy of Arthur C. Clarke, Review: IEE Lecture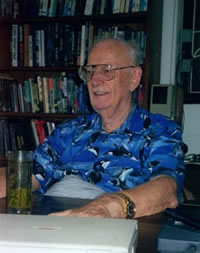 Yesterday evening saw a celebration of The Legacy of Arthur C Clarke at the IEE in London.
Rightly so. His fame not only stretched across the globe, it spanned fathering the communication satellite, to great fiction. Who can forget the seminal Sci-Fi classic 2001- A Space Odyssey?
During the addresses given by the assembled industry heavyweights, pontification was rife as they pronounced on the effect of satellite technology advances and where the industry stood in the communication world today.
To boil it down – satellites would be an important part of the communications mix, but it was unlikely to be as dominant as it was once thought.
Getting stuck right in was Olof Lumberg, formerly Chairman of Inmarsat, remarking on how the cabling of the planet was making some uses of Satellite technology passé.
Seeing quite how far Skype is disrupting businesses was interesting as key figures from the satellite industry noted that customer expectations brought about by Skype and similar VoIP technology had meant that the business model that 'costs in' the launching of huge satellites was becoming increasingly redundant.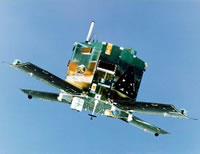 Professor Barry Evans of the University of Surrey considered the 1980's and 90's were probably the golden age for communication satellites and predicted their future as an infill technology. Working alongside terrestrial delivery systems, with the possibility of satellite providing TV connectivity to mobile devices outside the fibred home.
Marcus Bicknell, Commercial Director of SES Global the satellite giant spoke about the importance of niche markets and revealed a new low cost satellite mobile phone designed to help parents locate their children.
Some were more optimistic. Sir Martin Sweeting, who heads Surrey Space Technology, a world leader in small satellite development, saw a future with far less expensive launches. This could lead to the creation of 'clouds of small deployable satellites,' configurable to provide focused communication at times of disasters.
Happily it wasn't all business predictions. Arthur C Clarke's brother Frederick spoke charmingly about his brothers' early enthusiasm in looking at the skies.
The crowning glory of the night was a recorded message from Arthur C Clarke himself, from his home in Sri Lanka. Projected onto a large screen at the grand, historic setting of Savoy Place, home of the IEE, Clarke's lucid speech belied his eighty-eighth birthday, only a few day away.
Reassuring to hear that his commitment to technology remains.