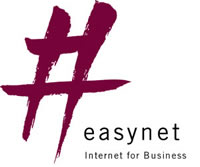 Yesterday, Sky's takeover of Easynet was finalised and it looks to many that, despite paying a premium on the share price, they've have quite a bargain on their hands.
Easynet is not a 'fly-by-night' Internet start up but a profitable business having traded for over 10 years in it own right, it has equipment located at over 250 of BT's exchanges and has earned its technological spurs with deliveries of 22Mb using its ADSL2+ network.
The broadband addition should future proof Sky against TV being broadcast to the home by 'Wi-Fi', and cable or fibre, expect future generations of receivers to start evolving into the home media hub with increased storage and the sophisticated Digital Right Management (DRM) that major film studios demand. Easynet will also offer an alternative to satellite delivery to customers who are prohibited from having a dish, or live in a built up urban area, where there can be no line-of-sight.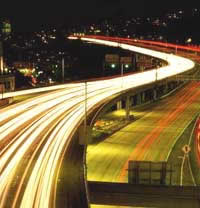 Although reports that broadband is the latest media battleground have highlighted the moves by the UK telcos, the ultimate prize is the fabled home digital information gateway. The opportunities that this acquisition enables go beyond a mere triple play option (Inernet, TV & Telephone), allowing Sky to, begin by become the overriding aggregator of TV content and, in time, become the preferred digital gatekeeper for many UK homes.
The prize? Being the ability to take a small fee for each of the numerous transactions that will take place.
Sky will be competing initially with the telco's and ultimately Microsoft. Sky's choice of MPEG4 H264 for future HD TV delivery pits it against Microsoft and their WMV HD. The two new encoding technologies offer similar advantages and share characteristics but, by and large, broadcasters remain wary of becoming locked into a Microsoft solution and prefer, historically the flexibility of more open standards.
Eyes are peeled to see if Sky Italia and other associated 'News' companies look to replicate this type of broadband acquisition.