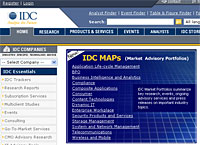 According to a study by IDC, instant messaging in the business world is going bonkers and looks set to continue its huge growth, but experts are warning of security risks.
Their research found that the worldwide enterprise instant messaging market (which includes instant messaging server products as well as enterprise instant messaging security, compliance, and management products) leapt 37% in terms of year-over-year revenue in 2004, and is expected to skyrocket from $315 million in 2005 to $736 million in 2009.
"With more than 28 million business users worldwide using enterprise instant messaging products to send nearly 1 billion messages each day in 2005, and many more crossover corporate consumers who use consumer instant messaging networks in the workplace, these products are clearly reaching more mainstream users," said Robert P. Mahowald, program director for IDC's Collaborative Computing research.
"Especially in compliance-driven sectors like Wall Street, financial services, and government, instant messaging is a critical differentiator. In the next few years, IDC expects instant messaging – once the plaything of teenagers – to continue to grow into its role as a substantial business collaboration application," he added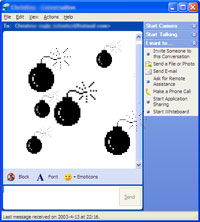 The growth in the enterprise segment is being fuelled by domestic users of IM tools like MSN Messenger bringing their online chatting habits into the work place and using the service as a business collaboration tool.
The report identified financial services and the public sector as the keenest to take up enterprise IM, with business IM monitoring and archiving tools able to keep a watchful eye on yapping employees.
According to a recent Gartner poll, instant messaging is now used in 70% of all companies, but figures from the Yankee Group reveal that only 15-20% of those companies operate IM administration, leaving 50% of office IM use unmonitored.
This wouldn't appear to be the brightest idea as a new IMLogic study reveals that an increasing number of virus authors are starting to focus on IM clients as virus spreading agents.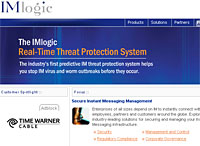 IMLogic says that the attacks on the IM clients have reached record values – up 14 times on last year – with the complexity of the attacks also increasing.
The company's IM monitoring service showed that MSN Messenger suffered the highest attack rate at 62% of the reported cases, with AOL's AIM client coming at second with 31% of the attacks and Yahoo third with 7% of the attacks targeting their client.
IMLogic's research found that the majority of the attacks were worm-based (87%) with 12% of the attacks aimed at spreading a virus.