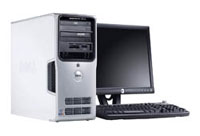 Dell have started shipping a Windows-less desktop PC for customers looking to install other operating systems on their PCs.
The company, who already sell high-end PCs and servers equipped with Red Hat Linux, claimed that they were reacting to "growing consumer demand for open source ready" computers.
Although many users have elected to strip out pre-installed copies of Windows in the past, Dell is hoping that open source punters will appreciate the cheaper cost and lack of hassle.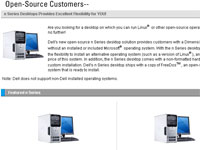 Dell's new Dimension E510n PC comes with a blank hard drive untouched by all things Microsoft, with the company bunging in a copy of the obscure FreeDOS operating system for users to install, if they so desire.
FreeDOS is an open-source version of MS-DOS, although the E510n PC is advertised as "a desktop on which you can run Linux or other open-source operating systems."
But don't go looking for support if your Linux-based machine throws a wobbly as the product's Web page clearly states, "Dell does not support non-Dell installed operating systems."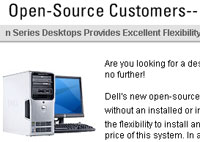 The base machine's reasonably specified (a Pentium 4 processor, 512Mbytes memory, 128MB ATI Radeon X300SE HyperMemory video card, Sound Blaster®Live! 24-bit Audio and 80GB hard drive), and knocks out for $774 (~e647~£439).
As ever, there's also a host of customisable configurations available on Dell's US site, although we couldn't find any mention of it on the UK site.