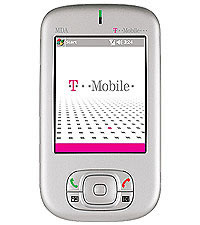 T-Mobile have launched 'Web'n'walk', their mass-market mobile Internet service, and are confidently predicting that it expects to lure hundreds of thousands of customers onto the service over the next couple of years.
Cocking a snoot at the punter-displeasing "walled garden" restrictions of rival operators like Vodafone and 3, T-Mobile's new service allows users to browse the full Internet on their phones.
UK Managing Director Brian McBride was clearly enthusiastic about the idea: "We're all about the full Internet, not quasi Internet…not a walled garden. We kick off with (search engine) Google on your front page, click one button and you're away," he told a conference call with journalists.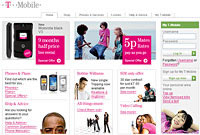 Conceding that Internet services on mobile devices to date had so far been, well, rubbish, McBride bigged up T-Mobile's approach for fast, simple and affordable services and products, saying that mobile networks will eventually carry more Internet traffic than fixed-line computers or phones.
Unlike most network providers who target mobile Internet devices at the swivel-action executive mob, T-Mobile are one of the few focusing on regular punters who are keen to take advantage of all the fancy gizmos on their Internet-enabled handsets. The three tariffs offer 100, 200 or 400 inclusive call minutes with an Internet bundle covering 40 megabits of data usage (this works out to something like 2,500 'average' emails or 500 'average' Web pages, whatever they are.)
"Web'n'walk redefines internet on mobile," insisted T-Mobile chief executive Rene Obermann in a statement. "The comparison is no longer with other mobile internet services. It is with fixed line Internet."
T-Mobile's Web service will be available in the UK on products including the MDA range, the new Nokia N70 and N6630 handsets and Sidekick II.