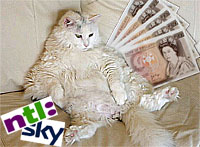 Britain's biggest cable operator, NTL, has agreed to shell out an eye-watering $6 billion (~£3.42bn, ~€5bn) for Telewest Global.
This new uber cable company should provide more effective competition with BT and create a powerful rival for pay-TV leader Rupert Murdoch's BSkyB, which currently has more television customers in the U.K. than the two cable providers combined.
At the end of March this year, BSkyB had 7.70 million television subscribers compared with NTL's 3.19 million and Telewest's 1.82 million.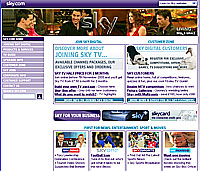 According to a statement – which ends three years of speculation about the merger – Simon Duffy, NTL's chief executive, will lead the combined company.
"While the combined entity could potentially pose a longer-term competitive threat to BSkyB, the merger of the two companies could give BSkyB a short-term competitive boost in that it may distract the cable companies from external growth as they merge their networks," said UBS AG analyst Aryeh Bourkoff.
Both sides are currently keeping Mum about the mixture of cash or shares involved, although a large cash component is believed to be involved.
The Daily Telegraph is reporting that executives at Telewest are set to rake in obscene amounts of filthy lucre for their stock options and other options if the NTL deal goes ahead.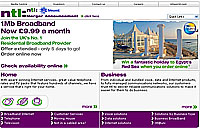 Chairman Cob Stenham can expect his bank balance to increase to the tune of $20m (~£11.4m, ~€16.77m) while chief executive Barry Ellison will no doubt cackle wildly with joy as $17m (~£9.7m, ~€14.25m) rolls into his coffers.
And there's more, with finance director Neil Smith scooping $3.5m, CEO Eric Tveter getting $9m (~£5.13m, ~€7.54m) and seven non-executive Telewest directors holding 230,000 shares receiving a total of $36.4m (~£20.75m, ~€30.5m) in total from selling their stakes as part of the takeover.
Good work if you can get it, eh?