From deep within the Microsoft base, Bill Gates has pulled a few levers and dispatched a corporate grabbing tentacle in the direction of Teleo, a privately held provider of VoIP software and services.
The move comes hot on the heels of Google's recently announced Google Talk service and suggests that Microsoft is ready to start slopping its considerable weight around the crowded VoIP market and give Skype a run for its money.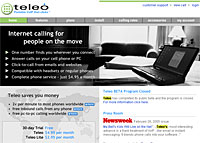 The San Francisco-based outfit Teleo was founded just two years ago and got as far offering a beta PC to PC or standard phone Skype-like VoIP service with click-to-call dialing through Microsoft Outlook and Internet Explorer before Gates grabbed the product.
Microsoft are expected to integrate Teleo technologies into the infrastructure that supports MSN, aiming to eventually deliver new VoIP consumer apps in future releases of MSN services.
"Teleo has great technology to deliver superior VoIP quality and an excellent overall customer experience. This acquisition opens up infinite opportunities for Microsoft to enable even more relationship-centric communications experiences for our customers in the future," commented Microsoft's corporate vice president of the MSN Communication Services and Member Platform group Blake Irving.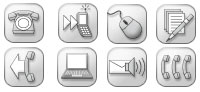 Terms of the deal haven't been disclosed, but Microsoft have said that members of the Teleo executive team will continue to work closely with MSN, while some Teleo product developers are expected to shuffle across and join MSN.
"It's going to be very exciting to see Teleo software extended into MSN products and services that millions of consumers worldwide rely upon every day for their information and communication needs," purred Wendell Brown, co-founder of Teleo. "The union of our respective technologies and talents has the potential to deliver great value to customers."