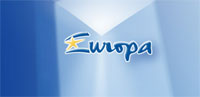 HTC are rumoured to have won the contract to manufacture the much-hyped Windows Mobile-based version of Palm's Treo smart phone.
The combination of Windows OS and the Treo's fabulous form factor could prove a real market winner, although the device's release is believed to some way off.
An article in the DigiTimes Website reported that the Treo/HTC hybrid was announced in the Chinese-language newspaper the Commercial Times.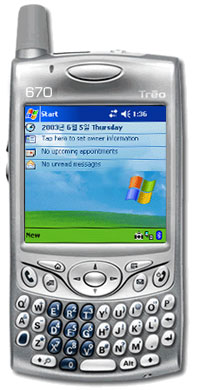 The Taiwan-based High Tech Computer (HTC) firm already manufactures its own popular suite of Windows Mobile-based smart phones and PDA-style communicators, which go under a mass of different names worldwide, depending on the mobile networks operators and handset vendors.
Their big-selling models include the XDA Mini (MDA Compact/ HTC Magician/ i-mate JAM/Qtek s100), XDASII (Qtek 2020/i-mate/Orange SPV M1000/Movistar tsm 500) and XDAIIs (MdaIII/iMate PDA2k/Qtek 9090/HTC Blue Angel/Audiovox 6600/Siemens SX66/Orange SPV M2000).
HTC also undertakes contract manufacturing on behalf of a number of partners, and was said to be producing the Palm OS-based Treo 650 back in September 2004.
Rumours quickly spread that HTC would be creating a Windows Mobile-based Treo called the Treo 670, with a host of fuzzy images purporting to be the new device appearing on the Web.
Both Palm and HTC have staunchly refused to confirm their collaboration.
There's no denying that HTC would be a logical choice to create a Windows Mobile-based Treo, with some pundits suggesting that the company may have lent some Windows Mobile development expertise to Palm's design team.
The Commercial Times article suggests that HTC may well have designed the 670 itself, working to the parameters of the standard Treo feature-set and case design.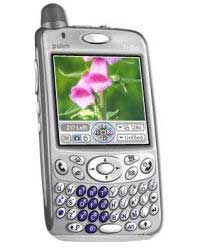 Just as we went to press, another rumour flashed across the Web, with Cool Tech Times showing a fairly convincing photograph of what it reckons is the new Treo 700.
Naturally, large opencast excavations of salt are needed when it comes to these things, but for the record the site claims that the Treo will feature a 1.3 megapixel camera with 8x digital zoom and EVDO capability (EVDO stands for Evolution Data Only, and is the wireless broadband protocol of choice for CDMA networks).
Although the design could have come straight off the screen of some time-rich spoddy Photoshop kid (and we definitely have some doubts about its authenticity), it's still a pretty looking affair, reflecting the strong points of the Treo's long standing design ethos.
Whatever the final Treo looks like, it's only Palm's hopeless feet-dragging over implementing consumer-demanded features like proper Wi-Fi support that reluctantly sent us to the Windows dark side a few months ago, so whenever the next Treo 670/700/whatever-you-want-to call-it ever surfaces, we'll take a boxful please!