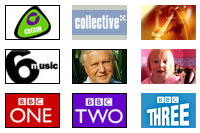 The BBC has announced a pilot scheme to premiere some new TV programmes before they are broadcast on over traditional channels.
The trial starts with the new BBC3 comedy series 'The Mighty Boosh', which will be made available for web streaming from July 19th, one week before its scheduled TV transmission.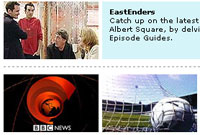 Jana Bennett, The BBC's Director of Television, said: "The broadband premiere of The Mighty Boosh is a significant step forward in offering our audiences even greater value in a changing television world.
"It is one of a number of pilots that BBC Television will be undertaking over the next few months, exploiting the opportunities that new technologies offer to look at how programmes might be delivered beyond the traditional linear broadcast."

There's something of a stampede starting up of companies ready and willing to experiment with video over broadband, with BT announcing that it planned to begin trials of video-on-demand (VoD) via broadband early next year, ready for a full commercial roll out scheduled for summer 2006.
Telewest also recently launched its own web-based TV service, initially offering four channels as part of a trial of 26,000 consumrs in the Cheltenham and Gloucester area.