Apple and the Sundance Channel have signed a deal that will make content from the cable network exclusively available as podcast downloads from the Apple iTunes Web site next month, according to AdAge.
Sundance will be one of the first exclusive iTunes partners in a deal that sees Apple spreading the focus of its iTunes operations to incorporate radio-like media within its music distribution hub.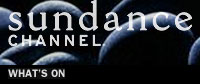 One of the first iTunes podcast features scheduled for download from the Sundance Channel will be The Al Franken Show who is, apparently, an Air America talk show host.
Apple will also be hosting a streaming collection of video clips from the show on their site.
Apple is currently believed to be propositioning a host of media and entertainment outlets – including magazines and radio stations – in an attempt to strike deals to make more content available via iTunes podcasts.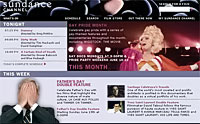 The feature in AdAge also reports that Sundance will receive Apple's post-production editing equipment and expertise as part of the barter deal, with the two companies likely to collaborate on the Apple retail level in the future.
"For us Apple is absolutely a like-minded brand in the way they position themselves," said Kirk Iwanowski, senior vice president for marketing at Sundance.
Apple clearly view podcasts as an important development, with Apple CEO Steve Jobs previously talking about providing podcast directories within iTunes, supported by an editorial team dedicated to identifying the best podcasts.