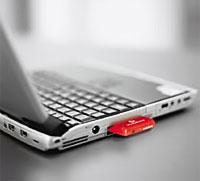 Vodafone has made their service more alluring to international business travellers by cutting roaming charges on their 3G data networks.
Designed to suit the needs of business travellers, the new roaming tariff gives customers predictable data costs by introducing a flat rate of €75 (US$ 91) per month (£50 pounds for Vodafone UK customers) to send or receive up to 100 MB of data when using the Vodafone Mobile Connect service on participating Vodafone networks.
The deal allows European subscribers to send or receive up to 100Mb of data while roaming on Vodafone 3G networks in Europe, Australia, Japan and New Zealand.
Heavy users soaring past the 100Mb limit will then be charged at a standard roaming rate.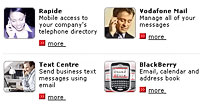 According to analysts Gartner, the new prices demonstrate that operators are currently charging too much; "This is a sign that mobile operators are starting to recognise they charge too much for roaming data services," they added, as your writer's head nodded vigorously in agreement (while making snarling noises in the direction of T-Mobile).
"Current charges for data calls, especially while roaming, are much too high. Operators are starting to realise that high charges, coupled with unpredictable bills, are limiting use of data services," Gartner added, commenting that the new roaming tariff, and greater availability of the flat-rate domestic tariff, should allow companies to predict data charges for travelling employees.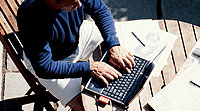 Gartner noted that with Vodafone only selling sold 300,000 3G data cards since launching the 3G data network in January 2004, the company is hoping that the reduced roaming charges will boost this figure.
In conclusion, Gartner advised that Vodafone customers regularly sending or receiving more than 10Mb of data per month while roaming should change to the Monthly Travel Tariff in double quick time.
They also recommended that European travellers on other networks should check out Vodafone's new 3G data tariff if their current mobile service provider cannot match it, or use the figures as a benchmark to renegotiate for lower prices.