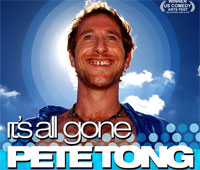 UK's first video mobile network, 3, has announced the first advert to be broadcast over a 3G service.
The 30 second advert promotes a new cinema release and is the result of a video mobile marketing agreement between 3, mobile marketing services provider Flytxt and RedBus Film Distribution.
3's customers will be able to download a trailer of the new British cult film "It's all Gone Pete Tong" – a Toronto film festival award-winner – released in UK cinemas on 26 May.
Notably, this is the first time that 3G has been introduced into the traditional marketing blitz of TV, online and print media, and may well prove a precursor to future advertising campaigns.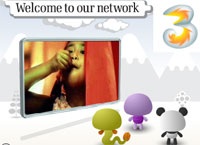 The clip will be launched in mid-May and made available via 'Today on 3', with the first 100,000 customers able to download the clip for nowt.
Viewers will be able to view clips from the "hilarious" comedy, and obtain information about the film, the plot and its stars.
Gareth Jones, COO, 3 energised: "This is a very exciting development; advertisers now have a new and targeted visual medium with which to reach consumers.
As the UK's largest video mobile operator, we know what our customers enjoy watching over 3G, we also know the profile of our customers, this means that adverts or paid-for content can be tailored and relevant, so the consumer wins too."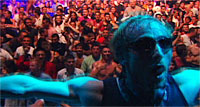 Pamir Gelenbe, co-founder and Director of Corporate Development, Flytxt was equally chuffed: "We're delighted to be working with 3, the UK's leading 3G network on such an innovative approach to mobile marketing and advertising. The advantage for brand owners is that mobile marketing combines the wide reach of TV with the precision of DM and the tracking potential of the Internet. "
"It's All Gone Pete Tong" examines the life of superstar DJ Frank Wilde and has been praised as 'Sharp, funny and mind-blowingly good' by those connoisseurs of taste, The Sun TV Mag.
We're always up for a bit of free content when we get to choose to download it or not, but the cynics amongst us can't help suspecting that mobile advertisers might become a little more aggressive in the future, with 'promotions' rapidly turning into mobile spam…