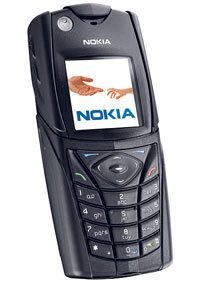 Sweatband-toting sporty types will be pleased to learn that Nokia has introduced a new handset for active-minded consumers, the Nokia 5140i camera phone.
The beefy looking triband phone is housed in a dust and splash resistant casing and is described as "an ideal outdoor training partner" (personally I'd rather have Kate Moss jogging alongside me, but each to their own).
Tomi Paatsila, Vice President, Mobile Phones, Nokia, wound up his PR machine and let rip: "The Nokia 5140i offers active consumers a mobile phone that complements their on-the-go lifestyle. With its strong feature set and messaging capabilities, the Nokia 5140i enables outdoors and fitness enthusiasts to stay connected whatever their interests are – during hard-core training or just a leisurely hike."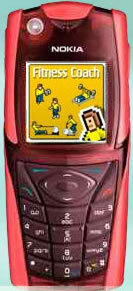 Water-bottle clutching joggers will appreciate the 'Fitness Coach' application, offering an 'always-on' personal trainer that (apparently) "encourages users to go the extra mile or finish the last set."
The phone also offers easy connectivity to Polar Electro's top of the line wrist computers, designed for fitness, running, cycling and outdoor enthusiasts, letting sweaty users view a graphical display of their performance on handset's display
The Nokia 5140i interfaces with a variety of other Polar Outdoor Computers, such as the Running Computer S625X, Cycling Computer S725, Polar AXN 500, the Polar AXN 700 and the upcoming Fitness F55 heart rate monitor.
Naturally, the phone comes stuffed with all the usual widgets to keep 'resting' athletes entertained, with support for MP3 ring tones, a built-in FM radio and Push to talk (PTT) functionality.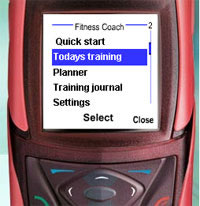 The phone also includes the Nokia Xpress audio messaging functionality, which enables users to record and send a voice message to others over the GPRS network
Currently warming up on the touchlines, the Nokia 5140i is expected to take off its tracksuit and take to the field some time in the second quarter of 2005 with an estimated retail price of €200 (£136/US$260).