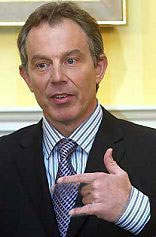 The Electoral Commission is supporting efforts to get the UK's young voters well up for the forthcoming election by encouraging them to get down wiv their mobiles.
With voting turnout fairly miserable among 18-25 year olds, mobile operator o2 has tried to get "Da Yoof" interested by adding an election section to its O2 Active WAP portal.
This will include information on postal voting, how to find the nearest polling station, how to vote, how to obtain a postal vote and answers to frequently asked questions about politics.
Voter turnout fell to an all time low of 59% in the 2001 General Election, and recent polls have suggested that turnout in the coming general election may slump as low as 55 – 56%.
Turnout was lowest in 2001 amongst the younger generation of voters and a recent poll of 3,000 O2 Active users around the 18-24 mark revealed that only 38% intended to vote.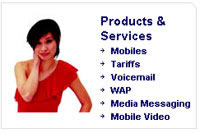 Becky Lloyd, campaigns manager at the Electoral Commission rapped: "It's important that we communicate with the younger electorate in particular through a medium with which they are comfortable and familiar and mobile phones are a good way of doing this."
Russ Shaw, Marketing Director at o2 beat boxed, "The Electoral Commission is trying to increase participation in the General Election. O2 Active provides a perfect mechanism for doing so by putting a simple tool for learning more into the pockets of 3.8 million people. This is just one way that this new, instant, always with you communications medium can be utilized by organisations and businesses trying to reach more people, particularly amongst younger audiences."
It's not the first time o2 have promoted the use of their mobiles for political discourse – in November 2004, the company hosted a "live text chat" with Prime Minister Tony Blair.
Wicked!
The UK's mobile users are among some of the earliest adopters worldwide. According to new research by MobileYouth, a British child will own its first mobile at age eight, compared to a US child, who will own theirs at 12.