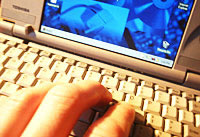 The latest National Statistics monthly update to the survey of Internet Service Providers (ISPs) shows that there was a 1.9 per cent increase in the number of active subscriptions to the Internet in the past year (Feb 2004 – Feb 2005)
With broadband rolling into more homes around the UK, permanent connections now account for 43 per cent of all connections, compared to just 23.6 per cent a year earlier.
The amount of people struggling on Ye Olde Dial Up connections continued to decrease, with a year on year fall to February 2005 of 24 per cent (with a 2.8 per cent decrease from January to February 2005).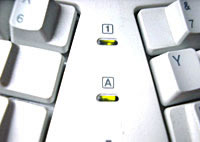 Permanent Internet connections rose to 43 per cent of all subscriptions in February 2005 (up 2 per cent from Jan 2005) with a year on year increase of 85.9 per cent for subscriptions for permanent connections.
Although the majority of UK subscribers (57 per cent) still connect via dial-up, the underlying trend reflects the continuing move from slower dial-up connections to the quicker broadband, cable and leased line technologies.
In February 2005, the percentage of active subscriptions using free access or billed access was 31 per cent, down from 38 per cent a year before, while the percentage of surfers paying a fixed rate for unmetered dial-up access decreased to 22 per cent compared with 33 per cent a year before.
The percentage of active subscriptions using a mixed subscription type (fixed rate plus calls) remained at 4 per cent.