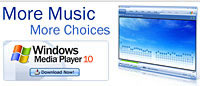 Microsoft has agreed – with all the enthusiasm of a child being made to eat spinach – to adopt all the "main changes" requested by the European Commission to its new version of Windows without Media player components.
The company were found guilty by a court in 2004 of breaking EU monopoly laws, with the ruling compelling Microsoft to sell a stripped down version of Windows XP without all the embedded Media player widgets.
"Earlier today we contacted the Commission and have informed them that we have accepted all the main changes they have requested we make to the version of Windows without Media Player," grumbled Horacio Gutierrez, Microsoft's associate general counsel for Europe.
According to Gutierrez, Microsoft will make several modifications to the OS including technical changes to registry settings, removing references in product documents and packaging that warn certain products won't work without Media Player and creating a software package allowing consumers to replace the absent media files.
In what some may think was a deliberate move to make the reluctantly-created product sound as appealing as last night's kebab, Microsoft wanted to call the new version of Windows XP "Windows XP reduced Media Edition".
The Commission was having none of it, forcing the software giant to use the name, "Windows XP Home Edition N".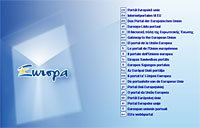 Horacio Gutierrez, a lawyer for Microsoft, was clearly not too happy, telling Reuters that the company has "some misgivings about the chosen name, as we fear it may cause confusion for consumers about the product, but we will adopt the Commission's name in order to move forward and accelerate the pace of the implementation process."
Gutierrez added that the new version would be available to European consumers within a "matter of weeks".
Microsoft hasn't finished battling with the Commission, as they are yet to comply with another part of the EU judgment which stipulates that the company must open up access to server protocols.
Lawyers are wrangling over terms of the license which was prohibitive to open source software makers.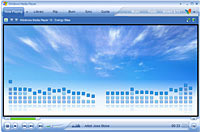 And there's more! Microsoft are also in disagreement with the EU over plans to appoint a trustee to monitor Microsoft's compliance (or the complete lack of) – if the company fail to comply with the Commission's decisions, they could face a daily slapdown of up to US$5 million – the equivalent of a cup of coffee in Bill Gates' world.