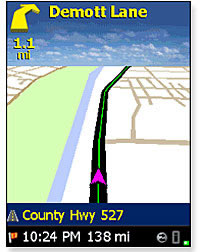 Motorola is to bundle GPS navigation software and hardware with the European versions of its A780 and MPx220 smart phones.
The handsets will include ALK Technologies' CoPilot Live navigation software and Navteq 'street and places-of-interest' maps for European countries, installed on a memory card.
The Linux-based A780 has a built in GPS receiver hardware, while the Windows Mobile-based MPx220 will require a separate Bluetooth-enabled GPS receiver.
CoPilot Live uses maps and GPS location data to calculate multi-stage routes, displaying turn-by-turn directions on screen and speaking them out loud to avoid drivers crashing into hedges while looking at the groovy 3D map display.
The software also plugs into ALK's GPRS-based tracking system, which allows third-parties to find out precisely where they are and how long it will take for them to arrive at their destination (we fancy there's a few in this office who could benefit from such a feature after a night in the pub).
The product can also quickly plot alternative courses in response to updated traffic news and traffic jams.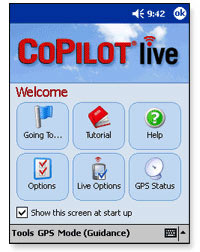 GPS navigation has proved a bit of a hit in Europe, with sales bolstering up an otherwise declining PDA market.
A variety of vendors have busied themselves bundling together low-cost handhelds, GPS receivers and navigation software packages that together cost far less than a dedicated GPS systems.
David Quin, ALK's UK marketing chief, said the Motorola deal was "an important step on the road to mass-market adoption of GPS navigation".
The Motorola deal follows a similar agreement with T-Mobile, which recently announced that it will bundle CoPilot Live with its SDA and MDA Compact smart phones (and offer CoPilot Live separately to existing SDA and MDA users.)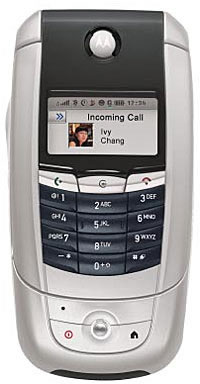 Both handsets use Bluetooth to communicate with a separate GPS receiver.
Motorola's handsets and GPS bundles will be available from "select" mobile operators throughout Europe, with pricing and availability determined by the carriers themselves.