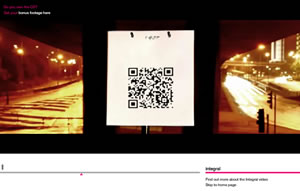 Those krazy kids, The Pet Shop Boys, have released their new single.
Why are we interested? Two reasons, it's drawing attention to UK ID Card – which we think are are serious blow for the future of civil liberties in the UK – plus the video has also got QR codes in it – letting people find out further info just by point their camera phone at it.
Continue reading Pet Shop Boys Integral: Anti ID Card Song, With QR Codes!