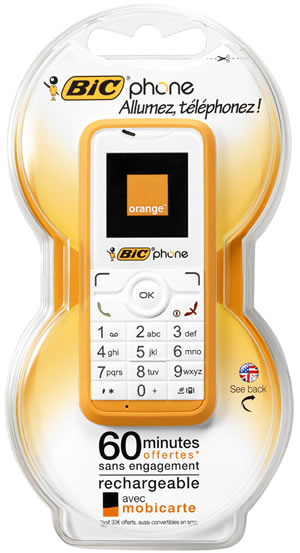 BIC, famous for disposable pens and lighters, is launching the BIC Phone in France today.
As with their other products, the BIC Phone focuses on core functions – making and receiving phone calls & texts.
Available in two playful colours, citrus orange and lime green, the USP of the BIC mobile phone is that it's ready to go when you buy it.
None of this normal fiddling around with wrestling the battery out of the packaging, finding the charger and leaving it for X hours to get it ready to use – the BIC Phone is charged a ready to go.
Continue reading BIC Phone Launches In France: €49, Mobile & Ready To Go