Marty Lafferty, CEO of the Distributed Computing Industry Association (DCIA) concludes his synopsis of the Next Generation P2P sessions at the recent Digital Hollywood Europe conference held in London's docklands.
Guido Ciburski (pictured right) announced that CyberSky-TV's streaming video P2P software was declared legal in Germany two months ago, after protracted court proceedings, and that now the questions are how to put it to best commercial use and how to advertise it so that it stays that way. He said the attractiveness of the software is its higher quality online video experience, which takes advantage of higher upload speeds available to broadband users. The US Supreme court decision has been misinterpreted by many, but in the final analysis has not changed much in terms of consumer behavior. P2P usage has continued its steady expansion, notwithstanding market share shifts among applications, basically regardless of related cases and settlements.
Major record labels and movie studios need to take time at this point in their migration to a digital distribution marketplace to listen more to consumers. There has been too little feedback from users factored into digital distribution strategies. There needs to be more interaction with the community of P2P users, and an effort to maximize the satisfaction of consumers with new business models. Going forward, the increase in broadband penetration will drive more growth of P2P, and local storage capabilities and content consumption patterns will change as a function of more speed and capacity.
Dr. Nimrod Koslowski articulated a new vision by stating that content being redistributed via P2P networks can be both controlled and accelerated. Oversi's patent-pending caching system enables ISPs to monetize P2P and deal with network imbalances arising from the widespread adoption of P2P. It should indeed be experimentation time in this channel. Major content companies can participate at very little risk by putting some of their deeply archived, least monetized, long-tail content into P2P trials. Let material that is not the highest value content travel freely and find new ways to monetize it. There are many new interactive advertising and value-adding layers and payment mechanisms. Experiment and then scale what works.
The Grokster decision should be a clear green light that P2P is legal; inducement to infringe copyright is not. Going after end-users for enforcement purposes is a failed proposition, however. Encouraging content to be redistributed with new forms of monetization will be the winner. We need to get away from proprietary formats and embrace P2P in intuitive ways and couple it with operating systems. The industry needs to relate to the way content actually is being redistributed in terms of developmental priorities and not fight it. Don't block applications. P2P will become much more integrated into the online environment in the future; not just files, but also acceptable levels of security integrated into our digital-social fabric.
Bruce Benson concluded with his observation that the entertainment industry is indeed evolving to digital distribution – and that such iconoclastic developments as music companies learning to market MP3s rather than DRM'd content may be coming, as well as movie companies adopting new approaches to market their entire libraries online despite legacy sequential-distribution windows. What's working in P2P is free content. What's not working is paid content. We need to take a lesson from the video/DVD market, which learned that it could more than makeup with high volume lower-unit-cost transactions (rentals) what it lost from relying exclusively on sales.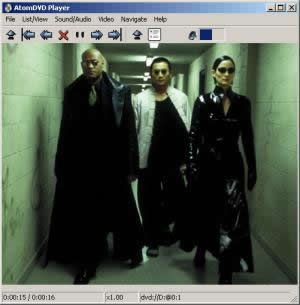 FTI Consulting believes it could generate sixty cents per view in ad-supported P2P movies for example. There is the opportunity to put whole libraries to work in this channel. The problems are rights complications, executive bandwidth, etc. – business issues rather than technology issues. Copyright laws are outdated and the US Congress writing tuck 'n fixes for what has become too complex is no longer going to be effective – copyright laws can't deal with mash-ups for instance. Rights holders should digitize everything and clear the rights to be able to monetize their works as new P2P models become clarified. We will see the completion of a cable by-pass online, and content elasticity will continue to expand as YouTube has so aptly demonstrated.
Audience questions ranged from how to get tech savvy kids to pay for content to how to convince ISPs that P2P can provide desired quality of service (QoS) levels. Answers confirmed that people will pay for convenience, value, and reliability; and enhanced hybrid P2P systems can do this better than alternatives.
All affected parties need to participate actively in developing a new commerce engine, which is different from just putting up toll-booths. It's time for more resources to be directed towards creators and innovators. This is a uniquely open environment with the lowest barrier to entry of any channel and enormous possibilities. Share wisely, and take care.
Part one of the coverage – Next Generation P2P: Digital Hollywood Europe.
Part two of the coverage – Next Generation P2P – Digital Hollywood Europe.
Reproduced with permission of the DCIA. For more information, plan to attend the day-long P2P MEDIA SUMMIT NY on February 6, 2007.