Yesterday we detailed the Wii Fit Balance activities. Today Ian asks if it will boost your sex life(!) and summarise his view and scores it.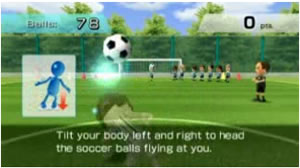 Will Wii Fit help your sex life?
Let's not over-state the case here: this is not an aphrodisiac. But still, there is undoubtedly a certain class of couple for whom Wii Fit may bring a new sexual awakening.
Continue reading Wii Fit Review: After A Month: Boost Your Sex Life? & Scores (77%)