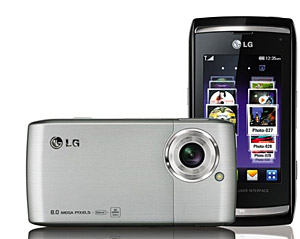 It's had a bit of a spluttery launch, but the bigwigs at LG are now ready to lob their LG GC900 Viewty handset at the general public and hope they feel the love all over again.
The original Viewty proved to be one of LG's biggest hitters, shifting over 6.5m units and the second version sees the high end handset get a comprehensive leg-up in the spec department.
The 8 megapixel, LED flash-equipped camera now boasts a formidable line up of features, with the ISO rating ramped up to an impressive 1600 and Multi-Face Detection and DVD-quality D1 video recording being bolted on.
There's also Intelligent Shot Mode, Touch Shot, Art Shot, Beauty Shot, Panorama Shot and Continuous Shot to add to your endless snapping joy.
LG's slick S-Class 3D user interface can be admired in all its beauty on the phone's generous 3″ WVGA touch-screen, with the whole package squeezing itself into a case just 12.4mm thick.
Zooming in and out of the screen is achieved thanks to the familiar multi-touch pinching and stretching.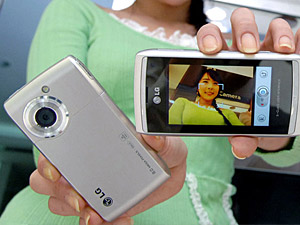 There's also 7.2Mbps HSDPA, integrated WiFi, GPS, DviX support for both recording videos and watching videos, 1.5GB of internal memory and a microSD card slot supporting cards up to 32GB…
Available in shiny black or plasticky silver, the Viewty is set to hit European carriers next month, with pricing to be announced. Via