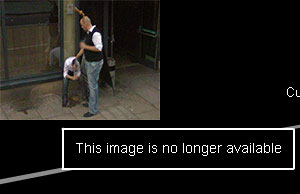 An official appeal by privacy campaigners has been made to the Information Commissioner's Office to close down Google's UK Street View service.
Launched in Britain last week, Street View serves up pannable, zoomable street-level photo views of major cities, allowing curious punters to take virtual strolls around towns and have a good nosey about.
Although the service automatically blurs any faces and license plates it finds (this was one of the pre-launch stipulations of the ICO), Privacy International say that some people are still identifiable and are now asking for the entire thing to be taken off air.
When the service first launched, much amusement was had as people unearthed damning images such as one chap distributing a pavement pizza outside a bar while another bloke was spotted strolling out of a sex shop. Both these images have now been blanked.
Privacy International's director Simon Davies said his organisation had filed the complaint given the "clear embarrassment and damage" Street View had caused to many Britons.
"We're asking for the system to be switched off while an investigation is completed," he told the BBC. "The Information Commissioner never grasped the gravity of how a benign piece of legislation could affect ordinary lives."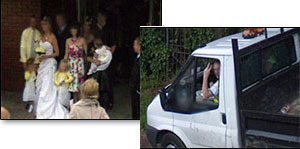 Google feels confident that data watchdog will rule in their favour, commenting in a statement: "The ICO has repeatedly made clear that it believes that in Street View the necessary safeguards are in place to protect people's privacy."
"The fact that some people have used the tools in place to remove images shows that the tools work effectively… Of course, if anyone has concerns about the product or its images they can contact us and we look forward to hearing from them," they added.
Via
Google Street View UK Launch
Google's Street View captures the moment a drunken Aussie keeled over outside his home