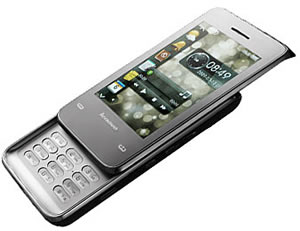 Lenovo has let rip a blast of juicy new phone-ness in the shape of its X1 handset, also known as the 'Touch Dream'.
Sporting a form factor that looks like it would emerge triumphant from a street brawl, the X1 packs no-nonsense industrial lines, with a slide-out numeric keypad lurking beneath the tough exterior.
The familiar-looking rounded fascia is dominated by a 3.2-inch display serving up a rather weedy WQVGA 240 x 432 pixels resolution, with the rest of the front being taken up by just two in-line buttons for call/call end.
Working on the Tri-Band and EDGE networks, the X1 features built-in GPS and there's also a MicroSD slot onboard for up to 8GB memory expansion.
It's roughly the same size as the iPhone, measuring up at 115 mm long, 12.5 mm thick and a rather slim 55 mm wide (Apple's all conquering handset is 15mm x 11.6mm x 61mm in size), with Lenovo's "Touch Dream" user interface powering the experience. And if you think it looks more than a bit like Samsung's UI, you'd be right.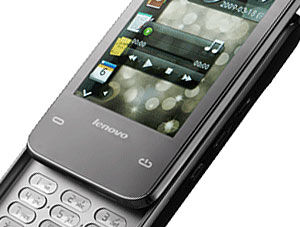 Right now, the phone is only available for China, but it may be heading our way some time soon. We can't say that its rugged looks are sending our trousers into twists of techie tremblings, but we are rather keen on Lenovo's offerings thus far and would love to see their stab at a mobile.