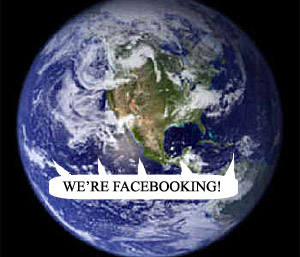 A detailed study by tech spods Nielsen Online has found that UK users spend one in every six online minutes browsing social media and blogging sites.
Facebook continues to be the don of social networking sites globally, visited monthly by thirty per cent of users in the nine markets tracked in the study (UK, Australia, Brazil, France, Germany, Italy, Japan, Spain, Switzerland, and the US) with Facebook's global audience now a phenomenal 108.3m users.
Nielsen's researched ranked "member communities" as the fourth most popular online category behind search, portals and PC software but ahead of email.
The time spent by surfers on Facebook increased by 566% from December 2007 to December 2008, a huge leap when compared to arise of just 18% for the web overall.
According to the research, it's not teens fuelling the growth of social networking sites but 35 to 49-year-olds, with almost a quarter of Facebook's users known to be over 50 years old.
Arch-rivals MySpace saw their audience slip by 3% to 81 million monthly users, although the site still enjoys greater popularity than Facebook in the States.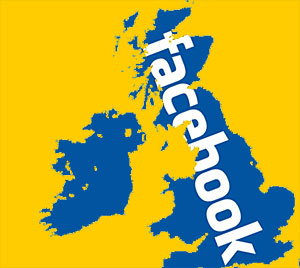 Facebook enjoys the greatest popularity in the UK with an astonishing 47% reach of the online population, and the company has become so ubiquitous that the Collins English Dictionary has now included it as both a noun and a verb.
John Burbank, CEO of Nielsen Online, commented, "Social networking has become a fundamental part of the global online experience. While two-thirds of the global online population already access member community sites, their vigorous adoption and the migration of time show no signs of slowing."
"Social networking will continue to alter not just the global online landscape but the consumer experience at large," he added.