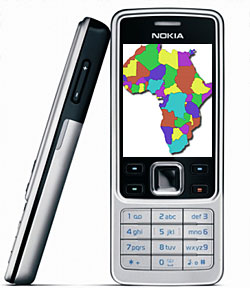 It doesn't seem that long ago that mobile phones were the sole province of braying city slickers bellowing, "Buy! Sell!" into their handsets, but new research shows that two thirds of the world's cell phone subscriptions are now in developing nations.
A study by the United Nations agency, International Telecommunication Union (ITU), found that the highest growth rate of mobile subscriptions was in Africa where over a quarter (28 per cent) of the population own mobile phones – a huge leap up from 2000 where just 2 per cent Africans were connected.
The monumental growth in mobile communications is reflected by the fact that the planet now has more than three times more mobile cellular subscriptions than fixed telephone lines, and in areas like Asia and Europe the mobile access rate is above 100 percent, thanks to individuals owning multiple contracts.
Internet access, however, still lags behind in poorer parts of the world, with with just 5 percent of the population enjoying web access in Africa.
The 'Measuring the Information Society' noted that, "Fixed Internet access in developing countries is still limited, and, where available, often slow and/or expensive."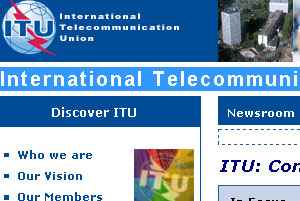 The report ranked countries' relative access to telephones, computers and communications networks and literacy rates, and placed Sweden at the top, with South Korea coming second.
Here's a the top ten and bottom ten rankings from the report, with the 2002 figures in brackets.
ICT DEVELOPMENT INDEX 2007 RANKING (2002 RANKING):
Top ten:
1 – Sweden (1)
2 – South Korea (3)
3 – Denmark (4)
4 – Netherlands (6)
5 – Iceland (2)
6 – Norway (5)
7 – Luxembourg (21)
8 – Switzerland (7)
9 – Finland (8)
10 – United Kingdom (10)
Bottom ten:
145 – Tanzania (138)
146 – Mali (150)
147 – Ethiopia (147)
148 – Mozambique (148)
149 – Eritrea (137)
150 – Burkina Faso (151)
151 – Democratic Republic Of Congo (144)
152 – Guinea-bissau (153)
153 – Chad (152)
154 Niger (154)
The full ICT Development Index can be accessed at : www.itu.int