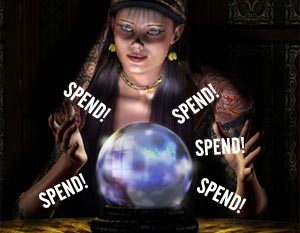 When it comes to facts, stats and figures, you can always rely on research house Forrester Research to serve 'em up by the plateful, and their bods have just unleashed their white-coated bods on the matter of online UK retail and travel sales.
After much use of the pencil sharpener and hammering of calculator keys, the firm have said that they expect UK retail and travel sales in the UK to take a nippy hike upwards to hit £56bn by 2014.
The Forrester crew predicts online sales to grow by 6% a year from its current level of £37bn, following the patter of consumer spending shifting online.
Their research found that fashion was the fastest growing area of online retail last year with books, DVDs and travel the most frequently bought items over 2008.
According to the Forrester bods, the UK are big spenders compared to our European cousins, with online spend ahead of both France and Germany.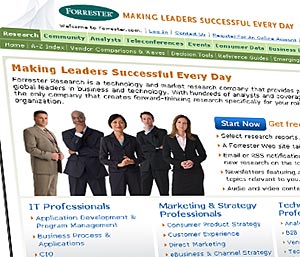 After giving their hi-tech compu-crystal ball a quick wipe followed by a lengthy gaze, Forrester also predicted that the number of keyboard bashing shoppers is set to rise from its current total of 30m UK online buyers to 37m by 2014.