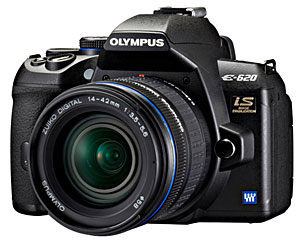 Olympus has announced its new E-620 DSLR, sporting a 12.3MP camera sand incorporating features from the recently introduced E-30 in a compact body.
Pitched at the upper entry-level market, the E-620 offers three-level image stabilisation, a 2.7″ tilt and 270 degree swivel LCD and snazzy features like Art Filters and Multiple Exposures.
Weighing in at just 18.9-ounces, the camera – billed as 'the world's smallest DSLR with in-body Image Stabilization' – packs in Live View and a load of effects offering, "incredible individual artistic control."
We're not sure how interested prosumer photographers will be in this lot, but here's what the E-620 can do:
* Pop Art: Enhances colours, making them more saturated and vivid, creating high-impact pictures that express the joyful, lighthearted feeling of the Pop Art style of the 1960s;
* Soft Focus: Creates an ethereal, otherworldly atmosphere that renders subjects in a heavenly light without obscuring details;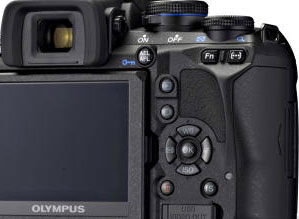 * Pale & Light Color: Encloses the foreground of an image in flat gentle light and pastel colours reminiscent of a flashback scene in a movie;
* Light Tone: Renders shade and highlight areas softly to lend an elegant air to the subject;
* Grainy Film: Evokes the feeling of documentary footage shot in monochrome with grainy, high-contrast film; and
* Pin Hole: Reduces the peripheral brightness of an image as though it were shot through a pin hole, connecting the viewer intimately with the subject at the centre of the picture.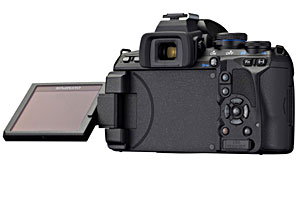 The camera also offers Face Detection and a new Shadow Adjustment Technology that claims to maintains visible detail in both the shadow and highlight areas of the scene. ISO range runs from ISO 200 to ISO 3,200, with the camera offering 4 frames per second continuous shooting.
There's also wireless flash capability with Olympus FL-36R and FL-50R wireless flashes and a built in Dust Reduction System to keep pesky thrack off the sensor.
Scheduled for a May 2009 release, the Olympus E-620 DSLR body has an estimated street price of $700, with the E-620/ED 14-42mm f3.5/5.6 Zuiko zoom kit costing you a hundred bucks more.