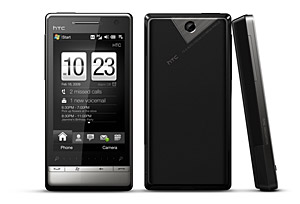 Mobile manufacturing maestros HTC have announced updates to their Touch Diamond and Touch Pro 3G phones, imaginatively called the Touch Diamond2 and Touch Pro2.
New to the handsets are Push-Internet – a feature that lets users download selected web sites at specified times so they're quicker to open later, and what HTC are calling a 'unified communications' feature.
This displays a users contact books and most recent conversations, with phone calls, SMSs and e-mail all in one easy-to-access list. It sounds like a useful feature, but the Palm Pre has already improved on this hugely with their advanced 'Synergy; technology.
HTC Touch Diamond2
The Touch Diamond2 cranks up the screen size to 3.2″ 480×800 pixels widescreen WVGA with touch sensitive zoom bar, and lobs in a new and improved TouchFLO 3D and 5 megapixel camera in a rather natty new case just 13.7mm thick.
The phone also comes with a new touch sensitive zoom bar for nippy zooming of Web pages, emails, text messages, photos or documents.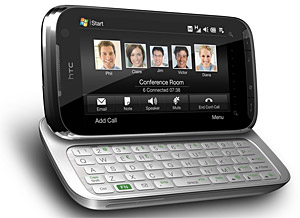 HTC claim that battery life has been increased by a not-to-br-sniffed-at fifty-percent and there's also a gravity sensor and an ambient light sensor on board.
HTC Touch Pro2
Designed for business professionals, the Touch Pro2 reintroduces the slide out tilting screen, and comes with a high-resolution 3.6-inch widescreen VGA display and QWERTY keyboard. Keeping users away from the lurking horrors of Windows Mobile 6.1 is HTC's TouchFLO 3D interface which we're rather fond of.
The Pro2 also boasts an improved battery life, expandable memory, the new touch-sensitive zoom bar and gravity, proximity and ambient light sensors.
We like the auto speakerphone feature, which turns on whenever the phone is laid face down during an active call.
Both handsets should start appearing in Europe around the start of Q2.