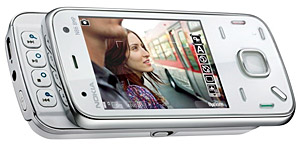 Shiny new handsets continue to be lobbed out of the Mobile World Congress (MWC) at an impressive rate of knots, and the latest to be seen arcing through the air is Nokia's new N86 smartphone.
With hefty megapixel counts being in vogue right now the Nokia is trendy enough to hang out with the fashionistas with its 8 MP snapper, matching the Samsung's Memoir camera but falling behind Sony Ericsson's monster 12MP Idou smartphone. Whether people actually need such massive resolutions is arguable – we doubt many people will be printing out A3 copies of photos taken on their (highly compromised) phone cameras which means there'll be an awful lot of wasted memory space.
The N-series slider packs classy photographic credentials, sporting a Carl Zeiss lens backed by autofocus, 'automatic aperture control', a mechanical shutter and dual-LED flash. Like the N96/5, the slider shimmies in two directions,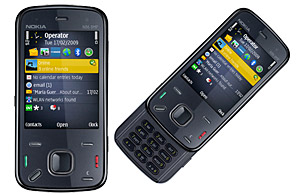 with a keypad on one end and camera and playback controls on t'other.
The phone certainly looks solid enough, but we're not entirely sure we're feeling the love for the teensy l'il buttons on the front of the Nokia – we could imagine they may prove problematic after a few jars of Old Ferret Lovesack (7.2%).
Purring along on the trusty Symbian S60OS, there's a 2.6-inch OLED display onboard (with a disappointing 320 x 340 resolution), plus 8GB of internal memory, a microSD slot, Wi-Fi, Bluetooth 2.0, GPS with support for aGPS, a 3.5 millimetre headphone jack, microUSB connector and TV out. Very nice.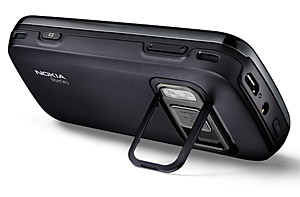 There's also Nokia Maps, Ovi integration and all the usual Nokia goodies present and correct. The phone, which measures up at 103.4 x 51.4 x 16.5mm and weighs in at 149g, is due in Europe in Q2 2009 for around 375 Euro before taxes and subsidies.