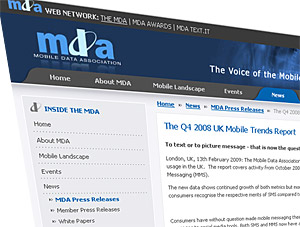 The Mobile Data Association (MDA) has been running wild over towering mountains of raw data, skipping gaily through meadows of mobile traffic reports and splashing in streams of SMS statistics to being you their latest quarterly report on mobile phone usage in the UK.
Covering mobile activity from October 2008 – January 2009, the study looked at text messaging (SMS) and picture and video messaging (MMS) traffic and discovered that UK phone owners sent 78.9 billion text messages in 2008, up an RSI-inducing 20 billion texts on 2007.
This worked out at a staggering 216 million messages every single day, with the average Brit pumping out 1,213 texts over the whole year.
Not surprisingly, New Year's Eve proved to the biggest day for texting, with nearly 400 million SMSs flying across the airwaves. Christmas Day was the second busiest day, with 337 million festive greetings and drunken messages notched up – up 26 per cent on the year before.
The more lucrative picture messaging also saw big growth, with 553 million picture messages sent last year – up 23 per cent on 2007.
The MA reckon that MMS is unlikely to ever overtake plain ol'SMS though, with Rob Bamforth, Principal Analyst at Quocirca, musing: "Messaging on the move continues to grow and as it does the reasons or purposes widen. While SMS messages allow for quick simple voice call replacement, MMS has different drivers. These often revolve around more specific needs or events.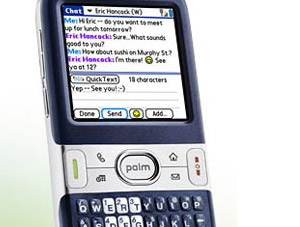 A spike in seasonal use demonstrates one such example but there are others. Celebrations, holidays, and other events are particular applications that will drive more sophisticated use that fits well with MMS and extends messaging beyond simple text to other media."
A torrent of Q4 texting facts
SMS
Total number of text messages (SMS) sent in:
2008 total 78.9 billion
2007 total 56.9 billion
2006 total 41.8 billion
Number of text messages sent per day: 216 million
Average number of text messages sent per person: 1,213 (based 65 million active UK mobile devices)
Video and Picture messages (MMS)
Total number of picture messages (MMS) sent in:
2008 total 553 million
2007 total 449 million
2006 total 336 million
Number of MMS messages sent per day: 1.5 million