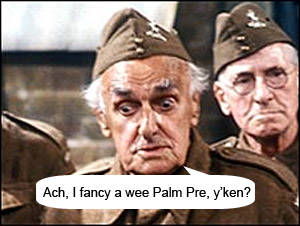 Analysts at Juniper reckon we're all going to go smartphone crazy in the coming years, with sales hitting 300 million plus by 2013.
This may well run against the Private Fraser doom and gloom predictions of falling mobile sales during the credit crunch, but Juniper believes that sales of smarter and more expensive handsets will prove to be a major factor in the recovery.
In their report, Juniper predict that smartphones sales will soar higher than a flapping bird on crack, rising by a hefty 95 per cent to hit the 300 million mark between now and 2013, scooping up 23 per cent of the entire mobile phone market in the process.
Not surprisingly, Juniper see the rise of the mobile web being a driving force in the take up of the smartphone market.
"The process of evolving mobile phones into Internet-centric, highly personalised mobile computers is well underway," insisted report author, Andrew Kitson.
"Changes in the design and form of mobile devices, such as the inclusion of large touch-based displays, have been taken to their limits," said Mr Kitson.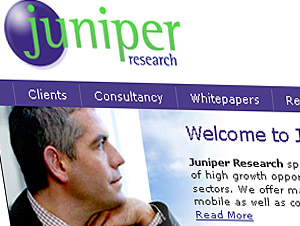 "Looking ahead, " he continued, "the shape and form of next-generation devices will most likely be led by software and content, rather than hardware, as vendors such as Nokia strive to make their devices highly personalised and rooted firmly in the online environment."