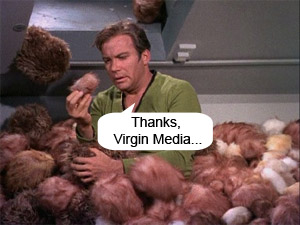 Spock-ear-toting sci-fi fans should be happier than a tribble in a cargo bay after Virgin Media announced the launch of its new Sci-fi & Fantasy area of its TV 'on demand' section.
With up to 150 hours of programming from Warner TV, FX UK, ContentFilm and Virgin Media TV in orbit, there should be enough juicy sci-fi treats in there to set users' phasers to 'moisten.'
Virgin punters on the XL package – or those subscribed to TV Choice – will be able to feast on unlimited access to sci-fi staples like Babylon 5 and Star Trek, as well as contemporary offerings like Terminator: The Sarah Connor Chronicles.
Throughout February, all Virgin Media customers will also be able to watch shows such as V, Supernatural and Moonlight for nowt on the Virgin Central on-demand channel (channel 118).
There's also more fun in store for hardcore Trekkies (or 'Trekkers), with season five of Star Trek: The Next Generation, season four of Star Trek: Voyager and season seven of Star Trek: Deep Space Nine all lined up for viewing this month, with further Star Trek seasons from Virgin Media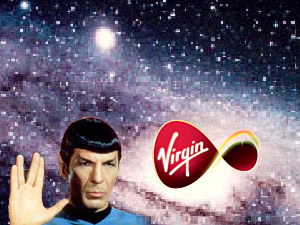 Television set to be made available month by month on demand, on Virgin1 (channel 119).