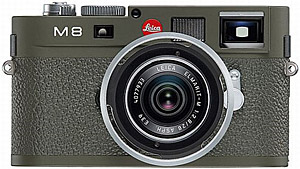 Water levels rapidly rose in the office when we cast eyes on the drool-inducing, dribble-releasing Leica M8.2 Safari edition digital camera kit.
Designed for, well, people with far more money than sense, this stunningly beautifully high-end camera outfit retails for a gasp-inducing $10,000 and is centred around the 10.3 million pixel M8.2 camera, an updated version of the Leica M8 which was released in July 2007.
The special-edition "Safari" kit comes with an olive green painted LEICA M8.2, with the colour scheme being inspired by the Bundeswehr (German Army) camera gear of the 1960s (we guess they passed on the red, white and black Nazi scheme of the 40s).
The top cover, bottom plate, camera back and leatherette grip are all coated with a resistant olive green paint finish, which Leica claims provides a 'pleasant touch and grip' (for $10,000 we'd expect a built in massage and a built-in, perpetual beer supply too, to be honest).
The top cover is also engraved with the traditional Leica scribble which you'd be keen to show off if you'd just shelled out ten grand on the thing.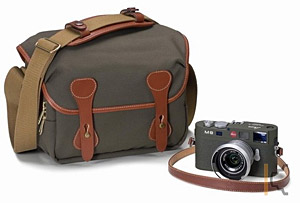 The outfit also packs a 28mm F2.8 Summicron lens, a matching canvas and leather Billingham camera bag and an old-school calfskin strap with the all-important Leica logo imprinted on it.
In line with its exclusive price tag, just 500 of these outfits will be launched worldwide next month. We'd be happy to take one off your hands on a permanent loan.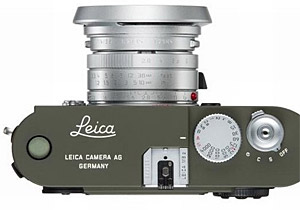 Mr Leica. Hello? Mr Leica? Are you there….