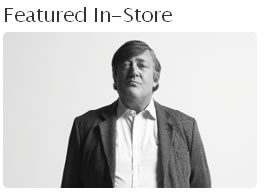 Police riot vehicles might be needed on 2 Feb at the London Apple Store, as Stephen Fry – TV broadcaster and Twitter's sometimes head of publicity (he and sometimes-TV presenter Jonathan Ross were gassing on the box about it on Friday night) – is speaking at the shop Not now, we understand that it's been cancelled.
Currently it appears like the event might be a non-ticket "free-for-all" as @stephenfry has just confirmed.
If only 10 per cent of Fry's 65,000+ Twitter followers show up, the place – as they used to say, back in the day – will be a roadblock.
If it is, Twitter better prepare the Fail Whale (shown when Twitter is overloaded, as Twitter-ers some frustrated, others jubilant for making it in, Tweet their little socks off about the ensuing carnage.
Oh, Hum … guess it'll get Twitter further publicity :)
Details of the event
Thanks to Anniemole for the pointer.