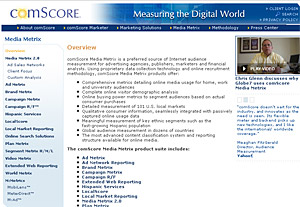 The total global online Internet audience has passed the one billion mark according to digital marketing intelligence provider, comScore.
Their smartypants sounding 'World Metrix audience measurement service' calculated that the total number of web surfers logging on the web last month reached the landmark 1bn figure.
"Surpassing one billion global users is a significant landmark in the history of the Internet", air-punched Magid Abraham, president and chief executive officer, comScore who went on to predict the continued growth of the Internet as a worldwide means of communication.
"It is a monument to the increasingly unified global community in which we live and reminds us that the world truly is becoming more flat. The second billion will be online before we know it, and the third billion will arrive even faster than that, until we have a truly global network of interconnected people and ideas that transcend borders and cultural boundaries".
Looking closer at the figures, the Asia-Pacific region bagged the the highest share of Internet users with 41%, followed by Europe at 28% and North America at 18%.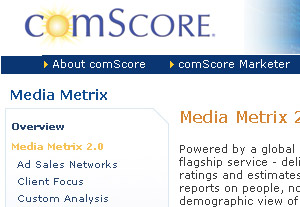 When it comes to individual countries, comScore reckon that China has the biggest audience with a mind boggling 179,710,000 users – a staggering 17.8% of the total worldwide audience. The US isn't far behind with 163,300,000 users while the UK registered 36,664,000 users (3.6%).
Although the 1bn total is impressive, the real figure is almost certainly substantially higher, as the study only counted Internet users aged 15+ working from home or work computers. It did not take into account traffic from public computers such as Internet cafes or access from mobile phones or personal digital assistants. Which strikes us as rather odd.