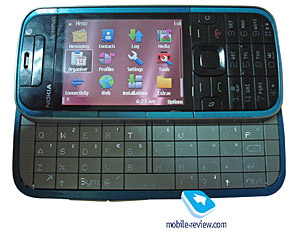 Currently slipping under doorways and out through cracks in the wall are shots of the new Nokia 5730 XpressMusic handset.
According to a comprehensive pre-release preview on the Mobile Review website, the mid-market Nokia 5730 will pack a full slide-out QWERTY keyboard, a two inch QVGA screen (240×320 pixels, 31×42 mm), 3.2 megapixel camera, GPS, EDGE data and Bluetooth v2.0 with support for EDR running on Symbian S60.
In line with its affordable pricing, there's no 3G onboard and only a paltry 128MB of memory (although this is expandable to 8GB via a microUSB slot).
Reflecting its strong music focus, the 5730 sports three dedicated player controls lined up on the right-hand side, with one-touch access to Nokia's nifty 'Say and Play' feature and a 3.5mm headphone jack.
The 3.2 MP camera comes with a quality Carl Zeiss lens with a LED flash on the back side of the phone. Both keypads are backlit, with reports saying that the main QWERTY keyboard is a pretty decent affair.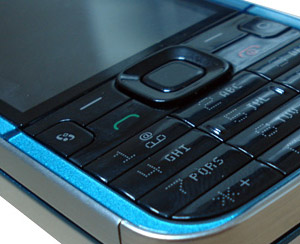 The handset comes with a 1000 mAh Li-Ion battery, with a claimed life of 270 hours of standby, 4.55 hours of talk time, 26 hours of music, 150 minutes of video recording (top quality settings) and 180 minutes of video playback.
The smartphone is expected to shift for €220 (around £200) SIM-free, with a release date around April.