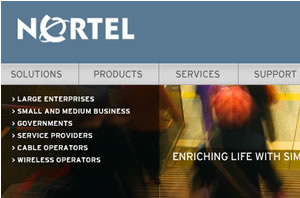 Wowser. Nortel, (ex-?)networking giant, have filed for Chapter 11 due to financial difficulties.
In their words …
Nortel made this decision with the unanimous authorization of its Board of Directors after thorough consultation with its advisors and extensive consideration of all other alternatives. This process will allow Nortel to deal decisively with its cost and debt burden, to effectively restructure its operations and to narrow its strategic focus in an effective and timely manner.
They're reporting that they have a $2.4 billion cash position and intend to use this to preserve its liquidity and fund operations during the restructuring process.
The Company's affiliates in Asia, including LG Nortel and in the Caribbean and Latin America, as well as the Nortel Government Solutions business, are not included in these proceedings and are expected to continue to operate in the ordinary course.