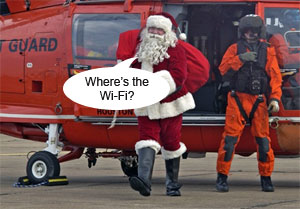 While Christmas is traditionally the time that sees traffic levels plummet on websites as folks head off to far flung families or incoherent revellers find themselves unable to type due to dangerous lager levels, Facebook enjoyed a veritable festive frenzy.
According to traffic monitoring firm Hitwise, the social-networking site Facebook notched up its highest ever UK traffic levels, with the site accounting for one in every 22 website visits on Christmas Day, making it the second most popular site on the web, behind Google.
Facebook was buzzing with seasonal traffic in the US too, with the Christmas Eve peak accounting for more than 2% of all Internet visits.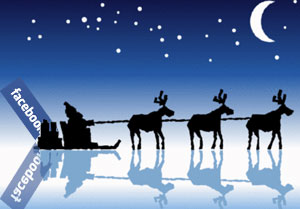 Hitwise puts the surge in traffic down to people firing off Christmas greetings and the sheer boredom of being stuck with the family for the holidays. The duff weather in the States was also said to be responsible for sending users fleeing to their PCs.
The migraine-inducing drone of Santa's bells and endless TV reruns helped shunt social-networking sites past 10% of all Internet visits for the first time in the UK over the Christmas week, with YouTube overtaking Hotmail (aka Windows Live Mail) for the first time in this country.