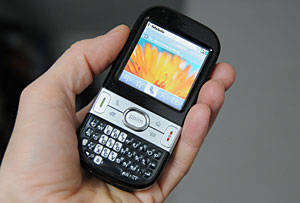 We've just spent a fortnight in New York, and being the tech freaks we are, we dutifully packed our bags full of out latest gadgets. Sadly. not all of them managed to impress. Check out our report to find the winners and losers.
Palm Centro
With T-Mobile's international data roaming fees remaining ludicrously high, the lack of Wi-Fi on the Centro became a critical issue for us. Just checking our email with images disabled and downloads set for headers only, we soon started to accumulate wallet-crippling costs.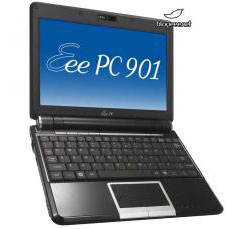 Worst of all, when we fired up Google maps deep in Queens after taking a wrong turn, the lack of built-in GPS and small screen meant that navigating our way out was a needlessly fiddly and expensive business. FAIL.
Asus Eee 901 netbook
Small enough to carry around in our backpack all day and with a fantastic battery life that just kept on going, the Eee proved a great replacement for the bulkier laptops we used to take on long trips abroad. Running Windows XP, we had no problem locating and logging on to Wi-Fi hotspots on our travels, and although the pint-sized keyboard took some getting used to, we were soon up to speed and knocking out emails with gusto. The super small and light power adapter was also a nice touch. WIN.
(Also see: Looking For The Ultimate Netbook (8.9″ Screen Edition)
LG GSA-E5ON portable CD/DVD rewriter
Much as we love the Eee901, the lack of a built-in CD/DVD recorder/player is a bit of a pain, so we brought along the excellent LG GSA-E5ON player. Powered by a single USB lead, the combo took up little space in our bag and let us enjoy some cut price CDs for some late night gyrating after a night on the Coney Island lager. WIN.