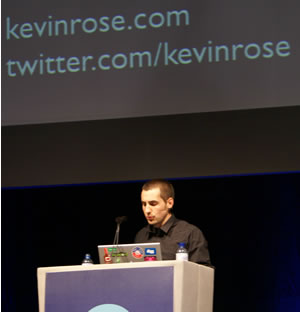 It's interesting how a couple of months can change the view you hold of a collection of companies.
These in particular center around Kevin Rose and the companies that he has an involvement in – Digg, Revision3 and Pownce.
It's not long ago – back in March 08 – that there were rumours that Digg was subject to a bidding war between Microsoft and Google. The tech giants were – rumours told us – battling to outbid each other for the blessed Digg. Figures of $200 million were floated, although the accuracy of the rumours was questioned by Digg's CEO Jay Adelson.
Having watched the live recording at FOWA London of Diggnation, the Internet-TV best-of show of Digg, we were amazed at the passion behind the audience. The various assembled audience were completely crazy for it. Kevin Rose co-hosts the show with Alex Albrecht and has a strong interest in Revision3.
In the following few week, we hear that Revision3, the production/ distribution company behind Diggnation and other show, is laying off people and stopping shows.
Yesterday came the news that Twitter competitor, Pownce, is closing its doors unexpectedly in a couple of weeks, with a few of the people going to Six Apart, with no mention of money. Kevin Rose is one of the people behind Pownce.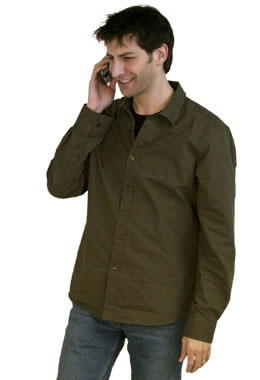 Digg Not For Sale
Today, an article pops up in BusinessWeek telling us that Digg Not For Sale. Quite a turn around from the multi-hundred million sale of six months ago.
It sounds like Digg is sitting on a fair amount of cash, having raised $28.7 million a few of months back, but Digg CEO, Jay Adelson, comes across a little vague as to what they'll be doing over the coming months.
What does jump out is their need to raise income – selling ads on its RSS feeds and a deal with a mobile ad provider to sell more ads on cell phones – are highlighted.
Kevin Rose, Downturn pioneer?
Given that Digg, Revision3 have been poster boys for the Web2.0 expansion, it may be that they're also leading the way in the financial downturn – chopping and cutting where they need to, to survive.
We'd imagine that Kevin Rose and his various partners have had to make some pretty hard decisions over the last few months – it may be something that others will need to go through in the coming months.
Jay Adelson picture: His Digg profile.