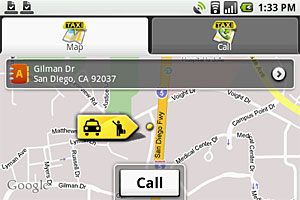 With Taiwan's High Tech Computer (HTC) company – makers of T-Mobile's G1 Google Phone – upgrading sales forecasts to hit one million units by the end of 2008 (and account for 4 percent of all smartphones sold in the US during the fourth quarter of 2008), we thought it might be an idea to post some links to new and available software.
Freshly released this week is the Opera Mini 4.2 beta which offers all of the usual browser tools: zooming, saving, bookmarking, and searching for in-line text has stayed intact.
It's also possible to sync data via Opera Link and swap skins. Early reports say that it's a pretty nifty browser with a crisp display and sharp images, although video playback is yet to be implemented.
We've had several plays on the G1 and remain mustard keen even after comparing it to all the other class leading smartphones. In fact, if it wasn't for T-Mobile's Inexplicably Stupid Upgrading Policy and T-Mobile's Stupid, Stupid Upgrading Policy , we'd be using one right now.
Despite T-Mobile being on a mission to put as many obstacles as possible to punters actually getting a G1, there's some exciting applications coming through.
To help you work out what's best for your phone – or to perhaps tempt you on to the Android platform – several websites have compiled their 'best of' lists for Android applications. Check 'em out: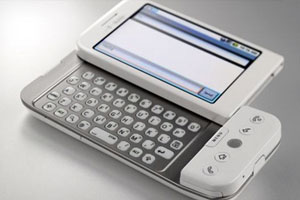 Best Android Apps to Boost Your Mobile Productivity (Lifehacker)
In Pictures: 15 Killer Android Apps for the G1 (pcworld.com)
The Top 10 Google Android Apps (pcmag.com)
Google G1 phone: Top 10 Android applications (Telegraph)
Google Reveal The Top 50 Android Applications