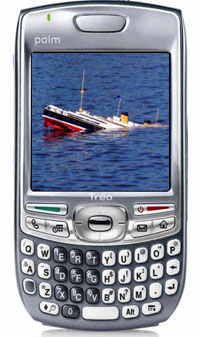 Struggling smartphone maker Palm is slashing its workforce numbers as it continues to lose market share to rivals Apple and Blackberry (Research in Motion).
Employees are already being ejected at a rate of knots, with spokeswoman Lynn Fox positively spinning the workers' misery thus: "The goal is to consolidate resources and focus our efforts more effectively."
Palm currently employs around a thousand employees but has seen their bite of the smartphone market shrink, despite the success of the Palm OS Centro smartphone and their well received Windows Mobile handsets.
Key to Palm's decline has been their clueless bosses who disastrously messed about with flogging off parts of the company, a la Commodore, resulting in loyal users still waiting for the woefully overdue replacement to the aging Palm OS.
This entry from Wikipedia goes some way to documenting the company's bizarre antics with their brand:
"Palm OS was originally developed under the direction of Jeff Hawkins at Palm Computing, Inc. Palm was later acquired by U.S. Robotics Corp., which in turn was later bought by 3Com, which made the Palm subsidiary an independent publicly traded company on March 2, 2000.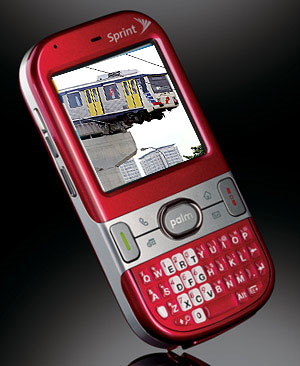 In January 2002, Palm set up a wholly owned subsidiary to develop and license Palm OS, which was named PalmSource. PalmSource was then spun off from Palm as an independent company on October 28, 2003. Palm (then called palmOne) became a regular licensee of Palm OS, no longer in control of the operating system.
In September 2005, PalmSource announced that it was being acquired by ACCESS
In December 2006, Palm gained perpetual rights to the Palm OS Garnet source code from ACCESS. With this Palm can modify the licensed operating system as needed without paying further royalties to ACCESS. Together with the May 2005 acquisition of full rights to the Palm brand name, only new operating system versions from Palm may be called 'Palm OS'.
As a consequence, on January 25, 2007 ACCESS announced a name change to their current Palm OS Garnet operating system, now titled Garnet OS."
Palm Treo range
Although we've been big fans of the Palm OS Treo range – we've loved their superb form factor and ease of use – it has to be said that there hasn't been much real innovation going on since they launched half a decade ago:
Treo 600 (2003): Fantastic, truly innovative smartphone. Miles ahead of the competition. Made by Handspring.
Treo 650 (2004): Almost identical with a better screen, lots of neat tweaks and an excellent battery life. One of the truly great smartphones.
Treo 680 (2006) Just about identical apart from a few tweaks and a bit more memory (but with a far, far worse battery life). Oh, and the chunky antenna stub finally disappeared.
Treo 755p (2007) More or less a CDMA version of the 680.
Centro (2007) Just about exactly the same as a 680. But a bit smaller. And that's it.
The future
Palm is staking their future on an updated Palm OS, although the company say that they won't be releasing a handset running the new operating system until the second half of 2009 – and with recent research from ChangeWave finding that only 5% of companies plan to buy a Palm smartphone in the next quarter, the future look almighty bleak.
Even if Palm do manage to pull a fantastic phone and OS out of the bag, the key to its success will the functionality offered by the device. With Palm developers leaving the platform in droves and R&D budgets being slashed, we don't hold out much hope for the company being able to produce anything likely to rival the likes of BlackBerry, Apple and Android.
The killer blow for us has been the developer of the superb Note Studio completely abandoning support for the product – our copy stopped syncing a while ago and all they're offered is a refund.
We've used Palm for over ten years but our next phone will most likely be an Android powered device (if only Palm had created an Android powered Treo we'd be salivating for the thing!).
With no immediate prospect of an updated OS appearing and with close-to-zero third party development taking place we fear the end is nigh for Palm.
We think that it would be a real shame to see them go because the Palm OS is still one of the most elegant and easiest to use operating systems we've ever used, but we can't see them hanging on by this time next year. But we can hope.