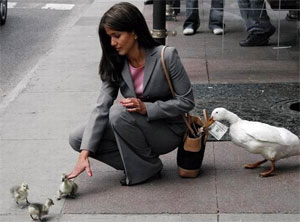 Computer-savvy fraudsters have scooped up more than $5bn (£3.35bn) through card fraud activities, according to new research.
The wallet-thumping figure comes from security spods Symantec after a year-long study of the Internet's underground economy.
According to their research, credit card numbers were the most popular item on sale, making up nearly a third of the dodgy goods on offer via criminal chat channels, followed by bank details which made up a fifth of the total.
Russian and Eastern European gangs appear to be the most well-organised, with the ability to mass-produce credit and debit cards, with gangs forming lose alliances with other thieves via covert chat channels and invitation-only discussion forums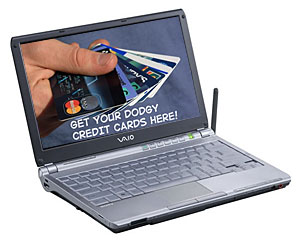 Symantec arrived at the $5.3bn figure by multiplying the average amount of fraud perpetrated on a stolen card – at a substantial $350 (£234) a pop – by the millions of cards the company saw being offered for sale.
Symantec balanced their claims by adding that a lot of the cards being touted on t'net would be invalid or cancelled, and similarly many of the bank accounts would be be closed, but commented, "These figures are indicative of the value of the underground economy and the potential worth of the market."
Hi-tech pocket-pickers love credit card numbers because they're easy to bag and then use for nefarious purposes, with the crooks getting the card information obtained by phishing schemes, database attacks and magnetic strip skimmers.
The growing use of credit cards combined with a ready market for stolen data is driving credit crime, with the report commenting, "High frequency use and the range of available methods for capturing credit card data would generate more opportunities for theft and compromise and, thus, lead to an increased supply on underground economy servers."