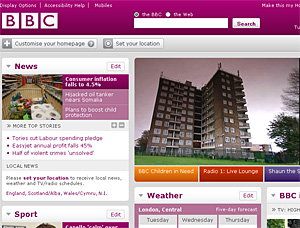 BBC's hugely popular website is on course to become the Corporation's second biggest property in just four years, according to their new director of future media and technology, Erik Huggers.
Spurred on by the success of their BBC iPlayer service, the BBC's website has seen huge traffic rises and now looks set to be second only to their flagship channel BBC1 by 2012.
Speaking at the European Media Leaders summit in London this morning, Huggers suggested that the website may eventually even surpass the TV channel to become the 'jewel in the crown' of the broadcaster.
He told the Press Gazette that he would, "like to see a world where, by 2012, bbc.co.uk is only second to BBC One in terms of audiences and reach," adding that, "Today it's still a drop in the ocean."
The Press Gazette reports that: "According to the BBC's 2007/08 annual report, the average weekly reach of the bbc.co.uk website among adult Internet users aged 16 and above in the UK was 12 million last year – or 44 per cent.
BBC Two's average weekly audience reach in the same period among viewers aged four and above was 32.5 million – or 57.6 per cent. BBC One, the corporation's most popular service, recorded a reach of 44.1 million – or 78.2 per cent."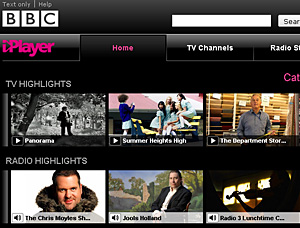 Huggers (we wonder what he was called at school. "Hugsy"? "Hugso"?) also reflected on the frothing reaction of many ISPs to the announcement of the iPlayer, with some demanding that the Beeb should foot the bill for the extra bandwidth usage.
"Everyone said: 'Oh my God, the sky is falling in, the internet's going to come down' and the truth is it hasn't had an effect," Huggers observed.
"This is not just a BBC problem. This is an issue that the industry needs to figure out how it's going to deal with."
Huggers also said that the BBC needed to co-operate with other broadcasters in the mobile arena, where publishers have to work hard to make their content suitable for a vast array of different handsets on the market.
"Today we're in a situation in mobile media where for pretty much every different phone you have to think about how you make your service," he commented.
"I wonder if the BBC together with other partners in the industry can team up to correct that and create something of a more horizontal approach to get media on to as many devices as possible," mulled Huggsy.