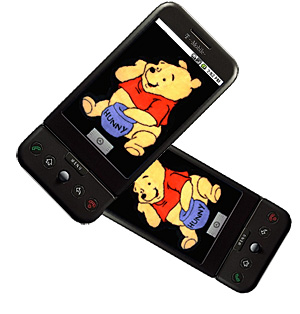 T-Mobile may be busy bigging up a rosy picture of the soaraway success of their Android-powered G1 phone and gushing that sales are "exceeding expectations", but UK trade newspaper Mobile News is telling a different story.
According to the paper, the G1 ('Google phone') hasn't exactly been hurtling out of British shops, with sales failing to reflect the 30,000 pre-order sales T-Mobile claimed before the launch.
Mobile News says that a lack of marketing, a none-too-pretty handset and a hefty £40 per month subscription fee have combined to put off punters, with one Carphone Warehouse worker telling them, "It hasn't sold well at all, and I don't think it will. It's a good phone, but people don't seem to want it. It's too bulky in comparison to the iPhone, but does much the same."
Another worker piped up that sales had been very poor, adding that, "A lot of people are looking at it, but not buying it. At the moment it's failing miserably," while another salesperson commented on the lack of marketing: "Can anyone remember an advert for it? Apple went over the top with its marketing, and it worked."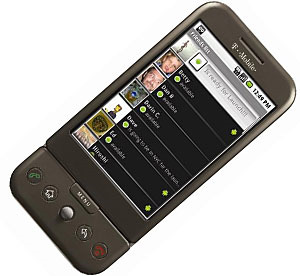 Pooh-poohing away these comments like Winnie The Pooh at the Annual Pooh-Pooh Awards, T-Mobile retail director Andrew Coull purred, "We are exceeding our expectations so far. Customers have been really excited about it. And, for me, it is the focus of our Christmas contract push, alongside our prepay drive."
We might have liked it to have been the focus of our Christmas too, but thanks to T-Mobile shafting loyal customers with their Inexplicably Stupid Upgrading Policy, we won't be upgrading any time soon.
We've heard of other people interested in the phone being put off by T-Mobile's intransigence and wild over-pricing too, so perhaps these humbling sales figures might change their attitude somewhat.