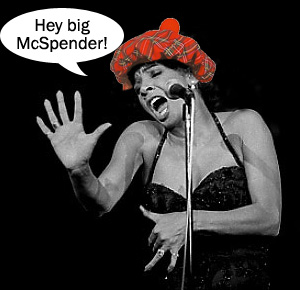 The media stereotype might have the Scots as haggis-scoffing skinflints, but a new study shows that when it comes to laptops, they're one of the big spenders around town.
Researchers for a YouGuv survey commissioned by motherboard maestros AMD found that of all the UK regions, Scotland was the most willing to fork out top dollar on a new laptop.
The study found that Scots were happy to shell out an average of £609 for a notebook and £694 for a desktop, with Lancashire folk being the tightest on both counts, registering a miserly average of just £421 per laptop and £560 for a desktop PC.
London came third in the laptop spending stakes with £576 (behind the South West at £581), but hit the top spot for desktops, with Cockney Gor Blimey guv'nor types willing to part with a monkey, two ton and a nicker for a desktop PC (that gibberish converts into £701).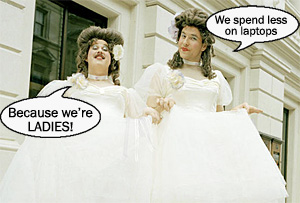 Not surprisingly, geezers across the country are far more willing to spend more dosh on PC equipment than women, with the study finding that blokes are prepared to splash out £593 on a laptop and £684 on a desktop, whereas laydees are only willing to shell out £495 and £595 respectively.
Here's YouGov's breakdown for average regional spending for a new laptop:
1. Scotland – £609
2. South West – £581
3. London – £576
4. South – £574
5. Tyne Tees – £549
6. Midlands – £549
7. East Anglia – £#532
8. Wales – £514
9. Yorkshire – £480
10. Lancashire – £421