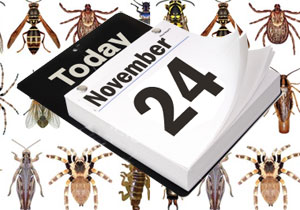 Internet users are being advised to batten down the hatches, set phasers to stun and retire to their bunkers next week with Monday, 24th November being predicted as the worst day the year for computer attacks.
Security experts at PC Tools have analysed information on viruses and Internet worms from more than 500,000 machines on the planet, and reckon that November 24 could potentially mark the peak of malicious software activity for the year.
After rummaging through data from last year, the PC Tools bods found that the high point of nefarious action from viruses, worms and other Internet-based shenanigans took place three days before America's Thanksgiving holiday.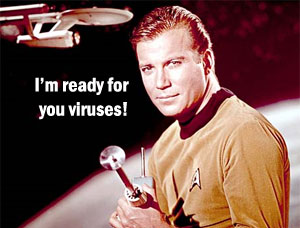 The company think that the surge in virus activity could be down to frantic Internet shopping in the run-up to Christmas, with all those present-buying punters proving an irresistible lure to ne'er do wells keen to grab their financial details.
Online shopping continues to grow in popularity, with Internet sales in the UK set to hit £13.16bn this year – an almighty increase of 15% over 2007. The credit crunch is also expected to drive more people online as cash-strapped shoppers look to secure the hottest deals.