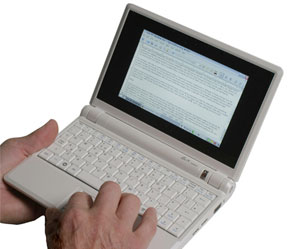 Despite endless hand wringing from City suits and Private Fraser pronouncements of impending dooooom, the European PC market grew faster than expected in this year's third quarter, pushed along by healthy sales of netbooks.
According to research bods Gartner, the European market swelled by an impressive 24.3% to shift 17.2 million units in the third quarter, with Dell hanging on to the top spot in the UK market, flogging 708,000 units to earn a 20.6% market share.
European sales
Acer's bumper crop was aided by sales of its Acer Aspire One netbook which helped the company increase European shipments by 64.3% to 4.3 million units, snaffling it no less than a quarter of the Euro market. Asus managed also monster jump, with sales increasing by 195.5% to 1.1 million units, earning it a fourth place slot behind Hewlett-Packard (3.5m units) and Dell (2.0m units).
Acer topped both France and Germany's lists, shifting 786,000 units for a 27.6% market share in the former and 702,000 units for a 20.9% market share in the latter.
Dell still #1 in UK
Dell retained the top spot in the UK market, with 708,000 units bagging them a 20.6% market share, while upstarts Acer increased their shipments by a whopping 60.9% to 651,000 units (18.9%) to take second place from Hewlett-Packard (18.7%), who saw shipments plummet by 8.2%.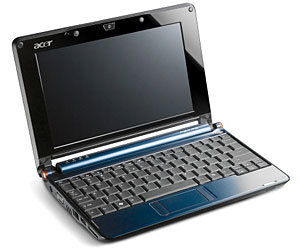 The netbook effect
Much of the rise in PC sales is down to the growth in low cost netbooks, which start as low as £150 and thus paint a far less rosy profit picture for manufacturers.
Gartner analyst Ranjit Atwal explains: "The roll-out of mini-notebooks has masked the weakness in the UK PC market. The demand in the professional market slowed down and vendors' margins continued to shrink as average selling prices fell by double digits again."
Gazing deep into their techie crystal ball, Gartner predicts that the PC market will weaken going into the fourth quarter and 2009, even with the more mini-notebooks being sold.
"It is impossible for the PC market to avoid the negative impact that the macro-economic factors are having on both business and consumer markets," said Mr Atwal. We expect organisations to keep their PCs longer and consumers to delay buying additional PCs for the household. This in turn will force a deeper price war and further consolidation in the marketplace."